Disemo Interiors, that is above all quality furniture and quality interiors proven by a long-term cooperation with leading Italian and European manufacturers and designers: classic furniture and designer furniture inspired by historical styles luxury contemporary furniture for demanding clients modern and designer furniture of contemporary trends by world-renowned designers designer or modern bathroom furniture designer or modern hotel furniture stylish and designer interior accessories, wallpapers, light fittings, etc. We can furnish your commercial and residential properties with seating sets, sofas, tables, coffee tables, chairs, armchairs, living-room suites, bedroom furniture, wardrobes, kitchen cabinets, solitaire furniture, commodes, consoles, custom made furniture, light fittings, sanitary ware, decorations, drapes, curtains, carpets, wallpapers, switches, and other interior accessories. Disemo Interiors, that is also a comprehensive service. You can trust us with your project without any worries. We will arrange everything around your interior – from architectural design to realisation and delivery. We will design, select and deliver entirely unusual range of furniture including custom manufactured furniture and also a complete interior with accessories. We specialise in both residential and commercial properties, especially hotels and restaurants.


You can get more info on home page.
See our work in references.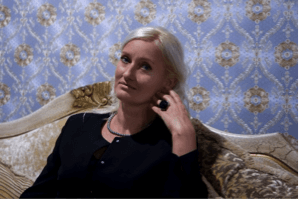 VĚRA RAŠKOVÁ